---
Paying Special Attention to Detail!
S.D.A. Lawn Service, LLC provides quality lawn care and landscaping maintenance services for all types of commercial and residential properties in the Brown, Door and Kewaunee counties of Northeastern Wisconsin. We also offer a wide range of services to help keep your property clean and safe during the Wisconsin winter months.
Here at S.D.A. Lawn Service, LLC, our crew is equipped and experienced with state of the art lawn care and landscape maintenance equipment. Our experienced staff will ensure that your property displays a professional look.
S.D.A. Lawn Service, LLC provides superior services by building relationships founded on quality, reliability and professionalism, while maximizing the value of our clients' investments.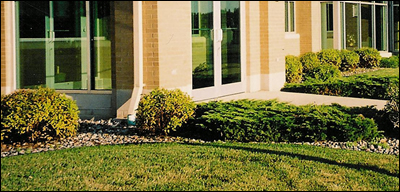 Here at S.D.A. Lawn Serivce we back our business through exceptional work and very reliable customer service. We provide professional lawn care and landscaping services at a reasonable rate with only the best customer service. Contact us by calling 920-362-0970 to get started.